Download - Documents & Forms
Fill in the Shipping Request online or print it out and fill it in by hand.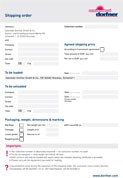 Safety is a major priority at Dorfner. Please read our safety rules and policies.
Click here for useful information and tips on how to load and secure Dorfner products.